11 Reasons Cleveland will Rock the RNC
11 Reasons Cleveland will Rock the RNC
The Republican National Convention is coming to Cleveland! We are thrilled to host this event and show off our beautiful city. To welcome our fellow Republicans, here are a few reasons why Cleveland is a great place to have the RNC:
1. Cleveland is home to the Rock and Roll Hall of Fame and Museum.
2. We have Slyman's, home of the top sandwich in Cleveland. Take a break from convention for the best corned-beef sandwich in Ohio and possibly anywhere.

3. The Cleveland Arcade is one of the earliest indoor shopping malls in America and is still one of the most beautiful!
4. Cleveland has a lot of free wi-fi hotspots throughout the city, so it will be easy to "work" from anywhere.

5. Cleveland has the largest theater complex outside of New York! See a show at Playhouse Square while you're here.

6. West Side Market. It's like a train station completely filled with all things delicious, like fresh produce, meats, cheeses and baked goods.

7. For the nature lovers, we have Cleveland Metroparks, 21,000 acres of hiking and biking trails, golf courses and fishing spots, toboggan chutes and cross-country skiing, and even a castle.

8. Michael Symon, hometown hero and Iron Chef, can cook you up the burger of a lifetime at one of his Cleveland restaurants: Lola, Lolita, or B Spot—winner of the title Best Burger in America three years in a row!

9. Being on the shores of Lake Erie means that you can sneak away to the beach or get out on the water if you want.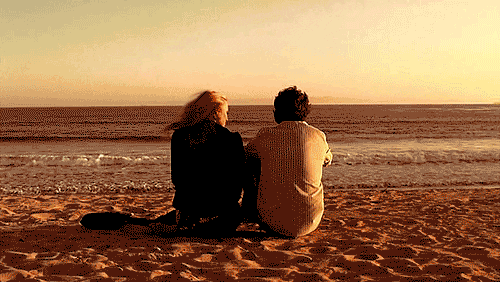 10. Stop by Great Lakes Brewing Company to grab my favorite brew (Dortmunder or Burning River).

11. Cleveland Rocks!